Guided Nevada Rocky Mountain Elk Hunts
In Nevada we offer guided Rocky Mountain elk hunts in most units in the state and if we don't guide there we can recommend a good outfitter. These hunts are in prime elk territory with an excellent chance of harvesting a bull of a lifetime. We will thoroughly scout for your hunt prior to your arrival and will do everything in our power to make this the hunt of a lifetime that it should be. Depending on the hunt you draw these can be spot and stalk hunts or you can call the bulls. We have only ever had one unsuccessful elk hunter in Nevada and that was an archery hunter that shot at two bulls in four days. This is a limited draw hunt with the application deadline being in mid-April. Nevada landowner tags are also available. The rates quoted below for your 6 day guided Nevada elk hunt include meals and lodging.
Our Nevada elk hunts offer clients a very good chance at taking a 350+ bull and we have taken bulls over 390. These are quality hunts that usually take a lot of years of applying to draw a tag unless you are lucky. Because it takes years to draw and the opportunity for a world class bull elk exists, we provide two guides on all of our Nevada elk hunts to help you make the most of your once in a lifetime hunt. With two guides you can be in two places at once and it greatly increases the odds of finding a big bull elk. These are 6 day hunts with meals and lodging included. Depending on where we are hunting we could stay in a motel, ranch house, trailer or wall tent. Let us know if you have a preference when you book and we will try to accommodate that.
We have a statewide Nevada BLM permit and USFS permits for the Austin-Tonopah and the Santa Rosa Ranger districts. These are the units we have the most experience guiding in. Please call before the application deadline for our recommendations of units with your point totals. (The following list is not in order of preference)
051
062,064,066-068
075
076,077,079,081
078,105-107,109
104,108,121
111-115 (We can only hunt the BLM ground within the Units)
161-164,171-173
221-223
231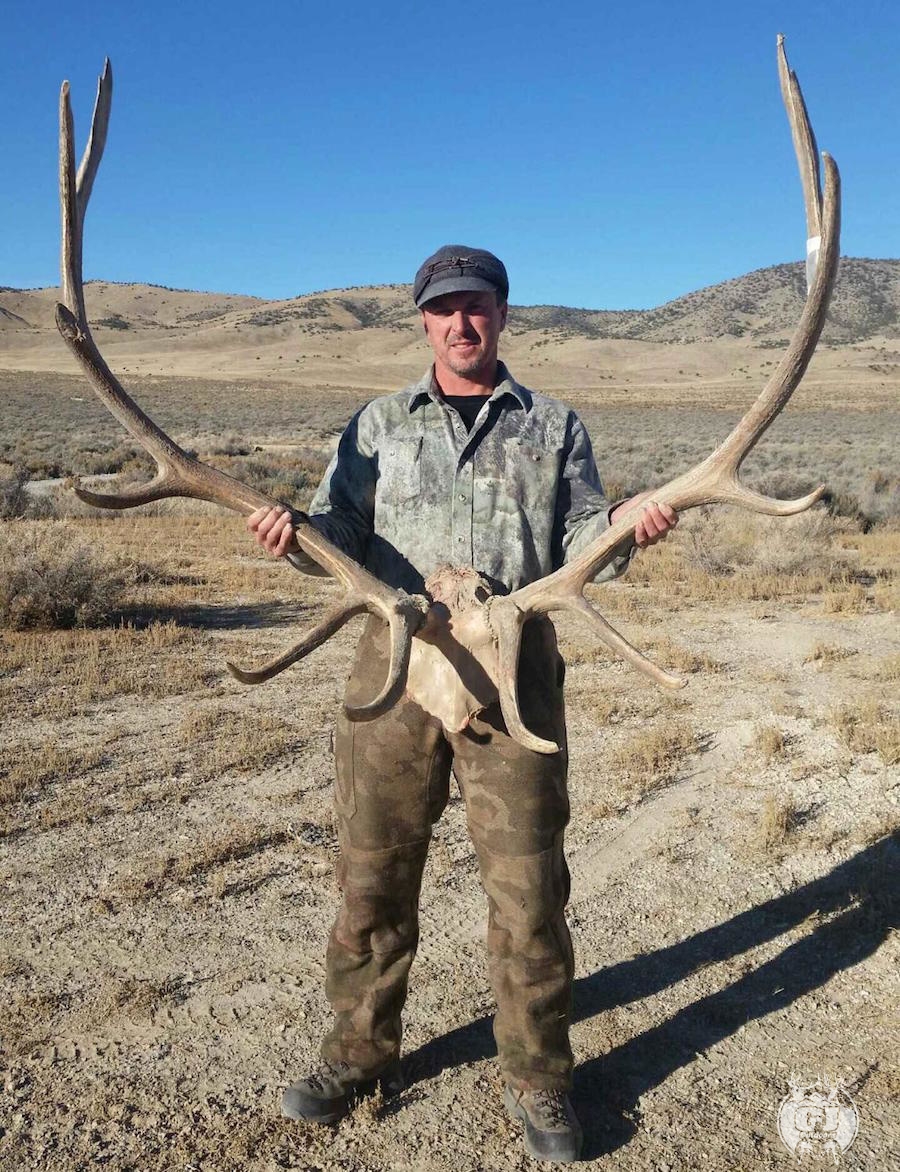 Hunting Methods
We guide rifle, muzzleloader, and archery hunters for elk in Nevada. We do a lot of glassing on these hunts and spot and stalk is the main method of hunting on our rifle hunts but on the earlier hunts in August and September we will call bulls in and sometimes sit on water holes with archery hunters.
Dates & Rates
Our elk hunts take place from August through December.
6 Day Hunts
2 Guides - 1 Hunter $8,750
Price does not include state license and tag fees or guide gratuities.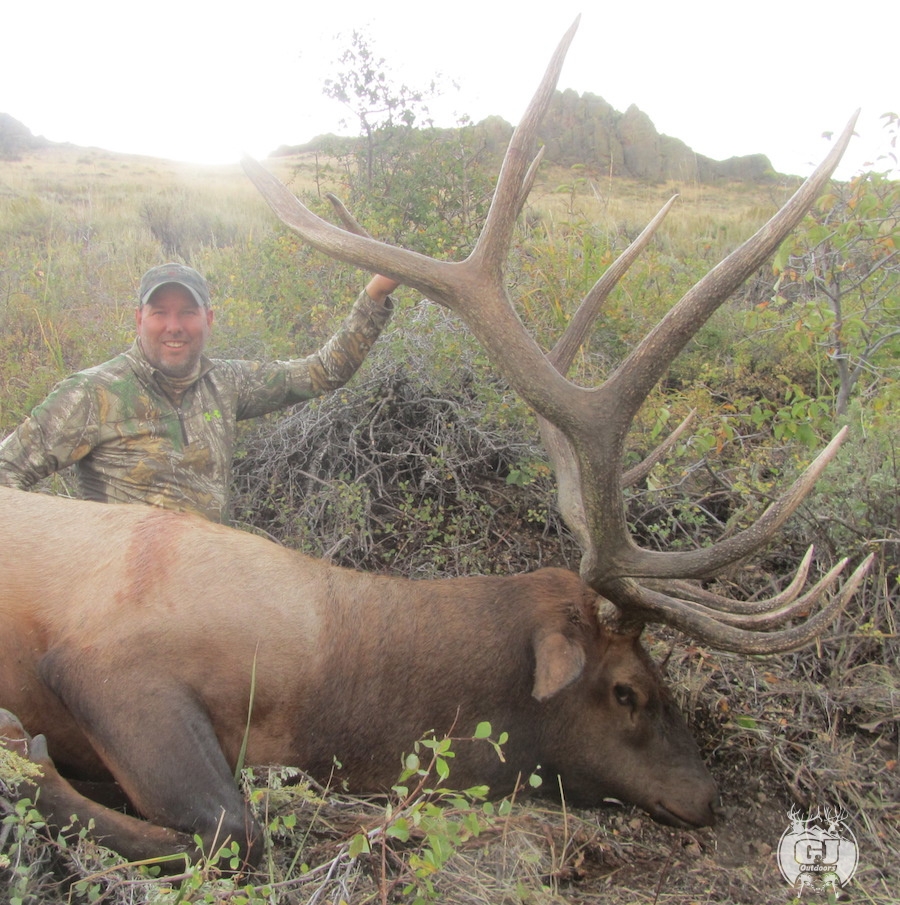 Secure Your Rocky Mt. Elk Hunt
Application Service
While we are not an application service we can definitely get you pointed in the right direction when it comes to applying in Nevada for elk hunts. Whether you hunt with a rifle, muzzle loader, or bow, we can help you pick the best units for your hunt.
Deposit
We require a minimum of a 50% deposit on all of our Roosevelt elk hunts.
View G&J Outdoors photo gallery for current and past rocky mountain elk hunting results and client success.
Rocky Mt. Elk Hunting Photos Gallery