Navigation:
Home
> G&J Outdoors - Testimonials
G&J Outdoors - Testimonials
Here's what a few of our customers have had to say about us.
Have a testimonial of your own to share? Click Here fill out our short testimonial form.
Phil Norkey
Jackson Michigan
Less than a minute after cresting a ridge Cary pointed out a couple rams bedded in a small shadowed fold on a mountain well over a mile away. Two or three minutes later I stated "I found them." Cary said "No, you see them, I found them!" That ticked me off a little even though I deserved it and he was 100% correct. That's part of the reason I like hunting with him. Another part is that Cary does everything a guide needs to do exceptionally well, no weaknesses. His number one attribute is his glassing ability. It's a pure joy to sit on a mountain with Cary and look at the game that I wouldn't have even thought was out there.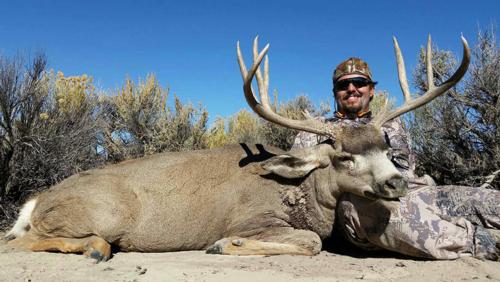 Dan Ridley – Lafayette, CA
I've been big game hunting for 7 years now, and in that time, Cary Jellison with G and J Outdoors and his guides have taken me on 9 hunts. Due to my busy work schedule, I don't have the time or luxury to scout. I know before I step into the field with Cary and his guides that they have spent hundreds of hours prior to my and his other clients hunt's scouting and canvassing the units. Many times during the summer, I'll call Cary to say hi and he'll be up on some peak scouting for sheep, mule deer, or elk. His attention to detail is unequalled and he consistently puts me on to excellent game. To date, I'm 100% successful with G and J outdoors and honestly wouldn't take a chance with my coveted tags to try another outfitter. Lastly, as much as I enjoy the hunting and getting away, what I cherish the most is the friendship I've gained with Cary. I highly recommend to anyone who wants a truly exceptional hunting experience to go with G and J Outdoors.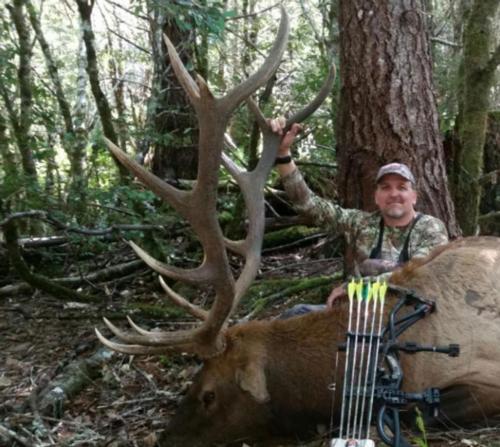 Kipp Magnussen - Oakdale, CA
I have bow hunted with Cary regularly over the last 10 years and have come to know him well. Given the demands of my job, I don't have a lot of time to scout and prep so I hunt regularly with outfitters. In my experience, Cary is one of the very best and I don't say this lightly. He spends countless hours in the field scouting the animals and country he is going to conduct his hunts, so that when you show up he is prepared. He genuinely cares about his hunters experience and works very hard to deliver. I have found him to be honest and accurate about about the quality of animals that you will be pursuing on a particular hunt. His attention to detail and intensity during the hunt greatly helps to improve your success. Whether you are a passionate weekend warrior or an accomplished bowhunter working on a slam, I would highly recommend Cary Jellison for your next hunt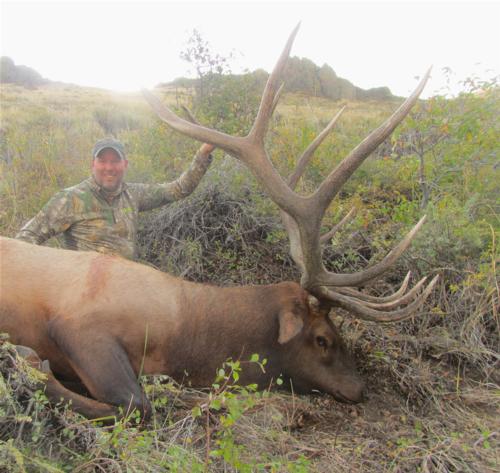 Sean Lamb - Redwood City, CA
I have fished and hunted with Cary and his guides at G&J Outdoors for over 10 years and have enjoyed each and every experience! Cary and his team have the determination and expertise to find trophy animals in tough, public land units. My 2015 NV elk exemplifies this passion and knowledge with a hunt and trophy that exceeded all of my expectations. Truly the hunt of a lifetime!! I would highly recommend Cary to anyone looking for a phenomenal hunt!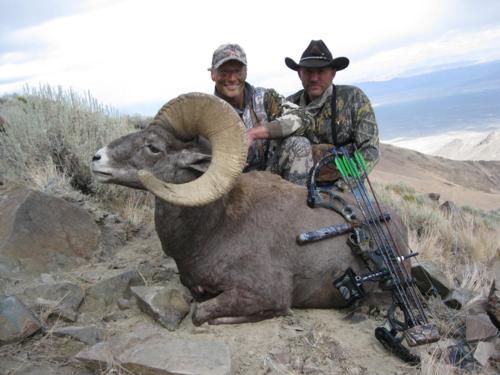 Brent Sinclair - Pincher Creek, Alberta
A few years back I was privileged to be able to guide for Cary Jellison of G&J Outdoors in Nevada and take a longtime friend and client Walt Palmer on the hunt of a lifetime in the state.
Walt purchased the Nevada Governors California Bighorn tag and hunted with Cary and Randall Stoeberl who had countless days in the field scouting and found this big ram that has been said to be the Nevada State - California Bighorn Archery Record …Thanks Cary and Im glad we had our orange cards….makes it possible for team effort to win on a great ram.
Peter Kane - Atherton, CA
Both Tori and I wanted to thank you for an absolutely wonderful day that you hosted for us on the Yuba River. We had a great time and you were a fabulous guide. Again, our thanks to you for such a great day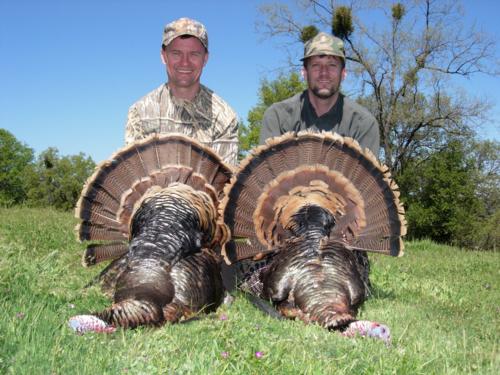 Doug Graham - Los Altos, CA
Not only are you a great guide, but a great photographer too! Thanks. It was a picture perfect day.
Don Reilly - Roseville, CA
Just wanted to let you know what a great time my dad and I had on our fishing trip. My dad and I agreed that was the best time either of us have had fishing. Thanks for such a great time.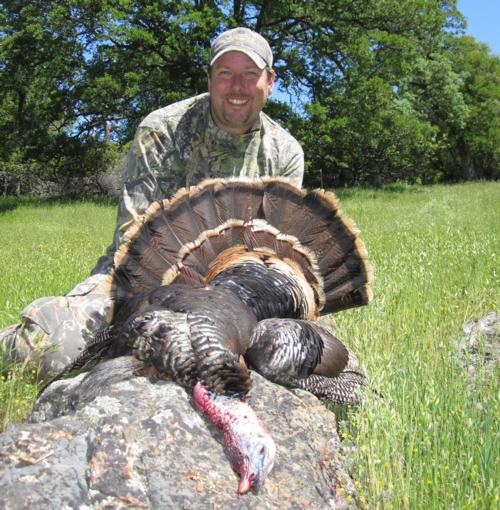 Sean Lamb - Redwood City, CA
Thanks again for a wonderful hunt last Friday. I enjoyed it very much and, as usual, you did a superior job.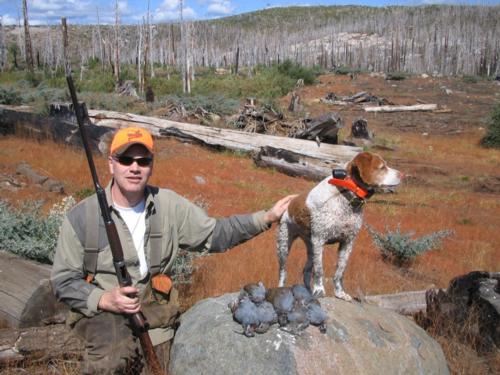 Paul Thompson - Leesburg, VA
I have utilized many professional guide services over the years, and I consider the service provided by Cary and his staff to be exceptional. I have already taken the opportunity to recommend G&J Outdoors to several friends and associates based on the positive experiences I have had.
Calvin Ryan - Meadow Vista, CA
I fully recommend Cary as a great guide and true professional. I was very impressed with his safety and ethics as an example to my son. Cary is an asset to the profession.
Rich Phaler - Santa Maria, CA
Cary is the quintessential river guide--knowledgeable, attentive and experienced!
Bruce and Fran Dougherty - Los Gatos, CA
What a great day we had fishing with you. It was the most fun Fran had ever had fly fishing, which is a credit to your patience and teaching skills.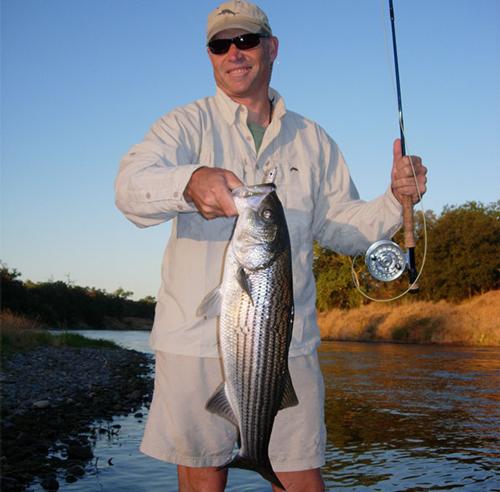 JB Walker - Lafayette, CA
I have fly fished and hunted with Cary Jellison (G&J Outdoors) and many other professional guides for over 15 years.
Quite simply, he represents my absolute favorite.
When you consider the key attributes of a quality guide and guided experience: knowledge, ability to teach, patience, safety, enthusiasm and perhaps most importantly, a tireless work ethic.
I have never met a guide that will work as hard for a client.
While my focus with Cary has been fly fishing and upland bird hunting, I have referred friends for premier big-game hunts and on all accounts their experience has been similar to mine.
Cary and I shared my very first fly fishing experience (Yuba River in the late 1990s). He provided wonderful inspiration for an activity that has become very significant to me. His style and ability cater to beginner as well as expert.
I look forward to many more trips with him.
This is the guided experience you "owe" yourself.
Thanks Cary!!
---
Send Us A Comment
To our past clients: We appreciate your comments and if you would, fill out the form with comments and a photo about your experience at G&J Outdoors. Fields marked with * are required. Please enter the Name field how you want your name to read on our website (Examples: John Doe, J. Doe, John D., John Doe Corporation).