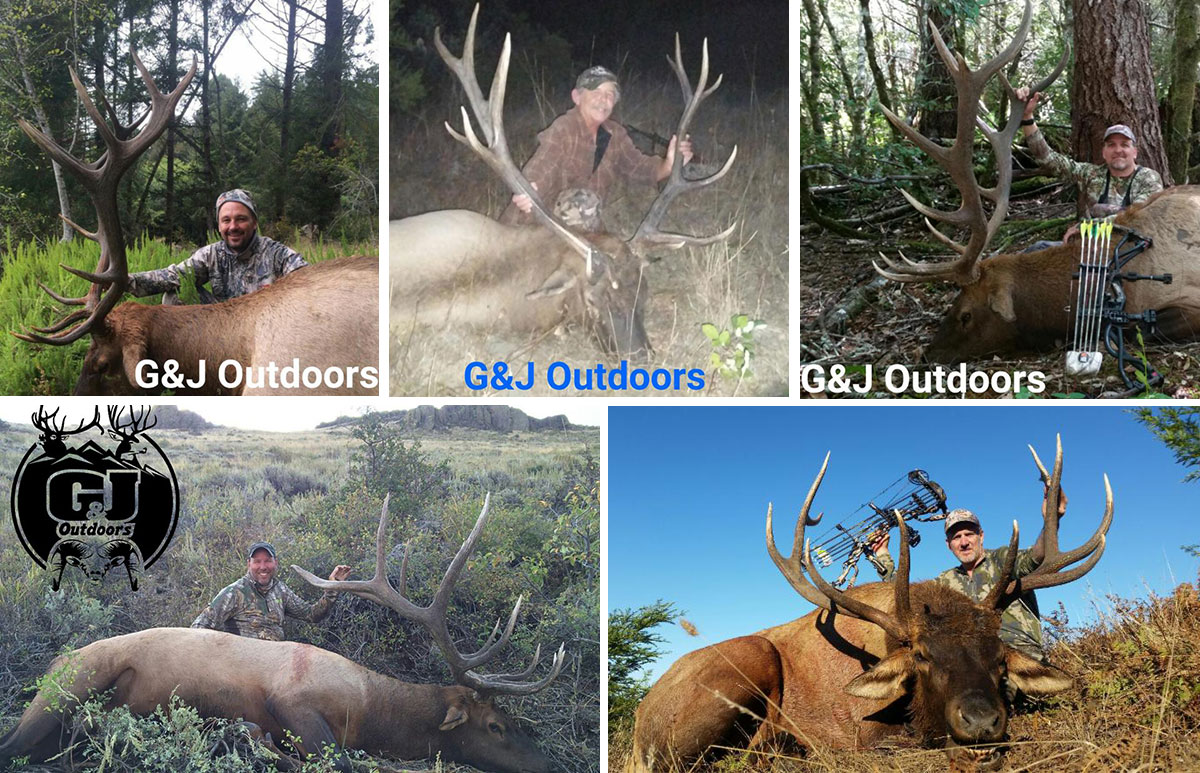 Hello Everyone,
We had 9 elk hunters this year in California and Nevada and all but one was either successful or shot and wounded an elk.
In Nevada we had 3 hunters and took 2 bulls and unfortunately wounded one and did not recover it. It was the first unsuccessful elk hunter we have ever had in Nevada.
Sean L. took this tremendous bull on his elk hunt that officially net scored 386 2/8. Congratulations Sean!
In California we had 6 Roosevelt elk hunters and took 4 bulls and unfortunately lost one that was shot. Here are some of the Roosevelt's our clients took.
Kipp M. took this archery Roosevelt with one of our landowner tags.
Randy L. took this 7x7 on his hunt.
Kirk K. took this 7x6 on his hunt.
Mark C. took this archery Roosevelt.
Mark came very close to taking the bull below on his hunt. Hopefully we will be able to take him this year with one of our landowner tags and he will be even bigger.
If anyone is interested in landowner elk tags for Roosevelt elk in California or Rocky Mountain elk hunts in Nevada let me know ASAP.
Posted in: Elk Hunting, Big Game Hunts